Jett Tailfin Racers THD
Be the champion of the seas!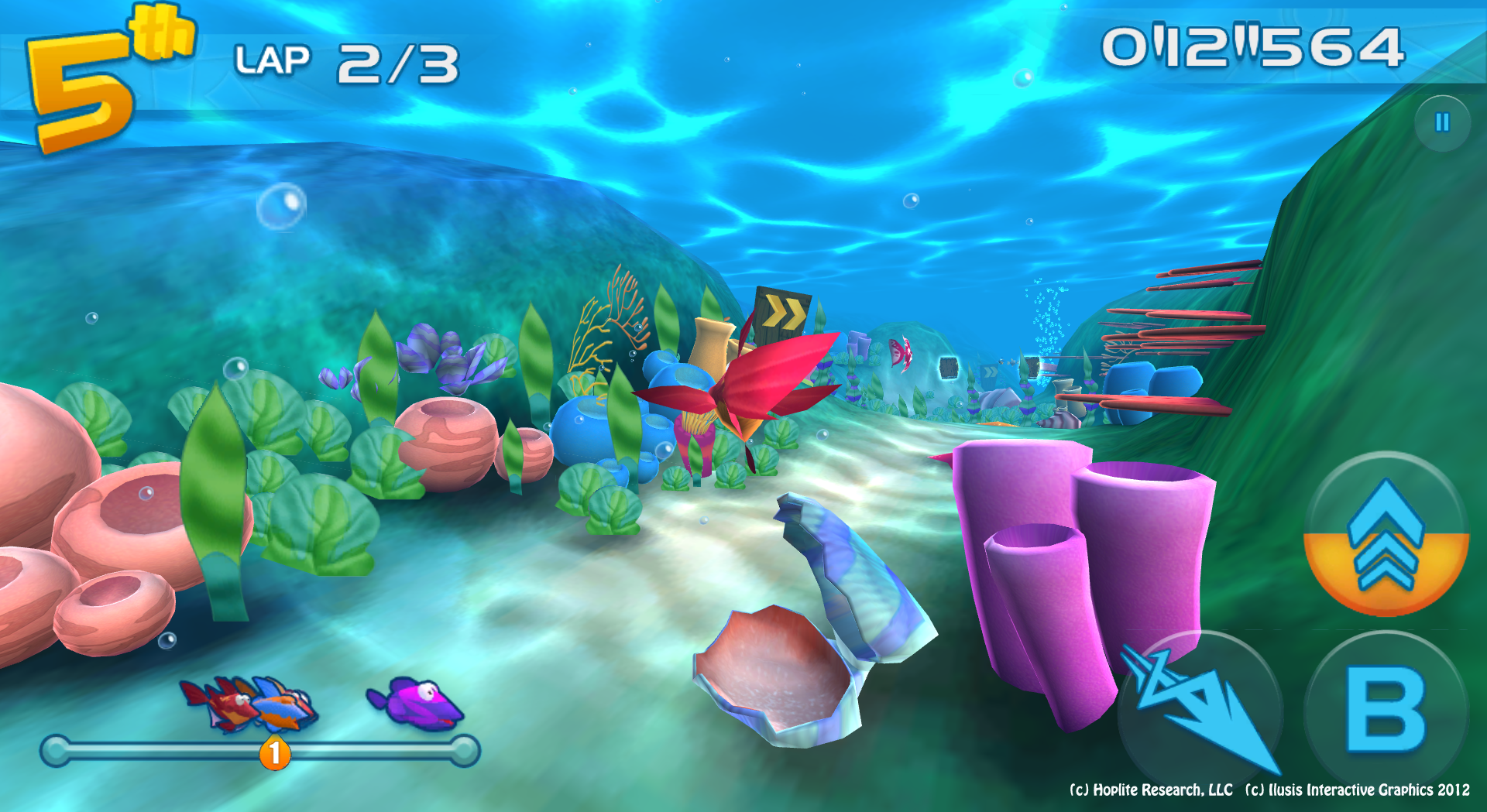 Jett Tailfin Racers THD brings the exciting playful world of the sea to life with lovable characters, challenging races, and fun gameplay. Join JETT TAILFIN and his friends as they compete for Top Finn in a Magical underwater environment and the right to challenge Tom Tsunami for legend of underwater speed!
In Jett Tailfin Racers THD, the tracks represent marine ecosystems. They are modeled after street race tracks, where the racer is forced to interact with characters and objects which are part of the world in which the race takes place. That makes the race more challenging and the environments more interesting.
In the single player mode, the user must unlock each track. Each new track introduces new friends and enemies. In the multi player mode, the host of the game is able to choose any one of the existing tracks for the match. The game support races with up to 8 players.
Features:
Designed specifically for phones and tablets using NVIDIA® Tegra® family of mobile processors.
Support for USB game controllers. (USB gamepads only supported on Android 3.1 or higher.)
Features motion-blur shaders and other advanced under-water lighting effects.
Family-friendly gameplay and easy to use multi-player modes.
©2012 Hoplite Research, LLC ©2012 Ilusis Interactive Graphics. JETT TAILFIN RACERS THD and JETT TAILFIN is a trademark of Hoplite Research, LLC All rights reserved.
---
"The unbelievable performance and high resolution textures in Jett Tailfin Racers THD could only be experienced with NVIDIA Tegra powered devices."
Manny Granillo
"Coming from developer Hoplite Research, this new racing game is called Jett Tailfin Racers and features underwater racing as fish in the same quirky style that you would find in titles like Mario Kart."
DroidGamers
---
Screenshots
[fancygallery id="1" album="1"]